[center]~The acronym

AMC

stand for the "

A

wesome

M

apping

C

ontest", an annual mapping contest held at ut99.org~[/center]
[center]
The official topic of the said contest can be reached here:
https://ut99.org/viewtopic.php?f=1&t=12958
[/center]
[center]
[/center]
[center]
DM-AMC-UnterBoden
[/center]
[center]
-----------------------------------------
[/center]
[center]
[/center][right]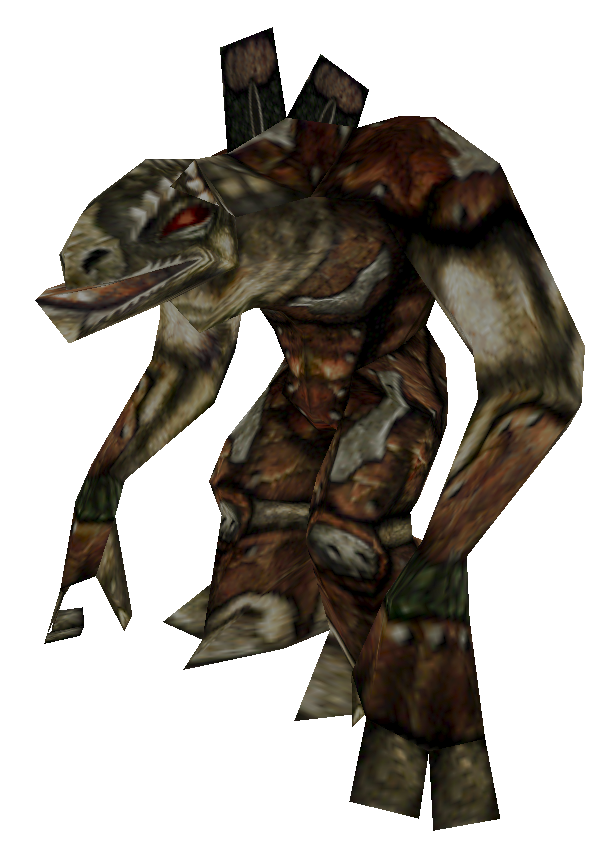 [/right]
Synopsis:
"Deep in the tropical region of Na Pali a forgotten monument stands bravely staring into the two suns bidding farewell to the once peaceful land bathing the sacred plants of Chizra in their holy, life-giving light. Now with the Skaarj finally driven out a new danger emerges in the form of an intergalactic mining corporation rabidly reaching for the planet's rich tarydium deposits. People of the Nali once again calling their beasts for a fight over the tyrants. It's up to you to purge the temple and thus give sacrifice to the gods watching over Na Pali."
[center]
[/center]
WIP-Diary #1
I started building my map from scratch on the 20th of October with pretty much no idea regarding layout.
I knew however, that my entry will feature a rocky-junglish-Nali-style-environment with a lot of plant and tree life around. I plan to deliver a unique look accompanied with a monumental map.
So, first post!
I'm not sure if I'll use this custom skybox I made yesterday but I'll definetely pack the final release with it so others may find some beauty in it and will use it on their map.
Note that it's resolution is untouched as I find the classic skyboxes very satisfying. :Actor:
Sneak peak ahead:

The map so far:
WIP-Diary #2
Well. I came to the realisation that my original plan is just to grandiouse and I won't be able to accomplish it, second day into mapping I lost pretty much all my motivation.
There are a few very nice looking parts so far tho.

A bunch of WIP screenshots taken from the editor:
I'm not sure if I'll be able to deliver this map.
I couldn't fight my inner self. The map had to have some grand terrain plants-trees, water. I'm giving myself a hard time again
Well, all I can say is that it looks a billion times better in motion.
It certainly won't be a masterpiece or my best map but it's pretty "clever" in an odd way. You'll see!
Here's a few WIP shots.
Note that the map is about 12% into completion. So these shots don't represent the final map.
(Ja ich spreche deutsch aber nicht so gut. Ich habe all mein deutsch vergessen da hat ich kein menschen sprechen zu.)
The map's name is in german, meaning something like "Soil or underground. But not Under the Ground, but the soil that's under the ground level. Hard to explain.
)
:highfive: :highfive: :highfive: :highfive: :highfive: :highfive: :highfive: :highfive: :highfive: :highfive: :highfive: