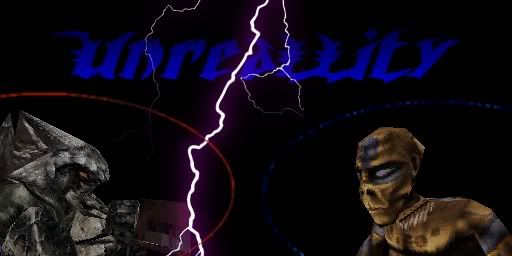 Developer:
UCrew
Status:
Developing.
Screenshots: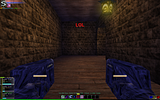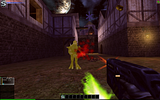 Videos:
https://www.youtube.com/watch?v=k09bnXhhfyg
Synopsis:
Two years have passed since the human escaped. The Nali are starting to get their normal lives back, but the Skaarj have come back, stronger and fiercer than ever before. Some Nali now realize that this won't end with them being slaves again... it will lead to their death. They've formed up a group of warriors, trained to defend the ancient temple that holds the secret behind the Nali powers. If the Skaarj reach Vandora's Tear, it will lead to their defeat, and the Nali race will fall into oblivion.
[spoiler]Vandora's Tear is actually a large piece of rare Red Tarydium, which has the power to destroy entire planets.[/spoiler]
Features:
Unreallity is an expansion pack for Unreal and consists of a totally new gametype and 3 stand-alone Campaigns. It also has a seperate Launcher.exe that allows you to automatically log in to your account, to stay up-to-date with any changes and to auto-join the Unreallity HOME Server. Although the mod is still SP only, the goal is to make it available for online play.
MOD:
6 unique player classes with different specialities, new weapons/enemies/items/HUD;
Storage for your Level, weapons items and everything else on the hard drive of your computer/ hosting server;
New Karma/Aura system;
Quests and Achievements;
Combo Mode on several weapons to take use your weapons beyond their limits;
Special enemy grades: Alpha, Beta, Elite and Elemental;
Co-op you see in most RPG games: party up to gain more EXP and buff your allies to increase speed, to heal them etc.
MAPS:
There are 3 campaigns: Human, Nali and Skaarj Campaign.
A Warm Welcome (Human Campaign)
:
[spoiler]You're a captain of a rescue fleet send to search for the prisoner ship Vortex Rikers that has left a distress signal. While approaching the unknown planet, your ship get's attacked by the Skaarj and you've to find a way to escape from the ship. In the meantime The R&D crew has hidden the fact that they've been to the planet once and have a piece of Tarydium on the ship. Crewmembers've gone sick, died or mutated because of the radiation emitted from it. Even you start to feel the effects and gain ESPer like powers.
Main goal: escape the ship and find out about the true intentions of the R&D Crew.[/spoiler]
Visions Of Destruction(Nali Campaign)
:
[spoiler]Your brother has been sent on a mission by the Elder and hasn't returned. You're going to search for him. After talking to the townspeople, you seek guidance of the Elder. Basically you are on a skyrock and the Elder sent you down to where the Skaarj below are advancing. They are heading to a Temple that can sent them to Vandora's Empire, where Vandora's Tear is kept. This is the big red Tarydium piece that the Skaarj plan to use to make a Weapon so strong it can destroy entire planets. You keep finding leads until you reach the Skaarj frontline where a war is going on.[/spoiler]
The Enemy Beyond(Skaarj Campaign)
:
[spoiler]This is still unknown. It will be where the two come together and find the Truth about everything.[/spoiler]
Specific info about the maps themselves can be found
Storyline
and
here
.
Links:
Unreallity Homepage
Youtube Page