G-5-9 = Ji-Go-Ku = Hell
<< G59 - EXPANDED ROUTE Phase 2 v6.01 >>
NOW FOR EXU2 OPEN BETA Version 6.01
Download Here
Mediafire Mirror
____________________________________________________________________________
General notes about G59
FIRST WARNING: this is just an unofficial EXU2 campaign started from my own mind; Waffnuffly and its BATSHIT INSANE campaign have nothing to do with this (more like, G59 happens many centuries later). G59 runs under OPEN BETA v6.00.
SECOND WARNING: I take in consideration that whoever plays this, has already finished the EXU2 BI Campaign, or possibly knows the apocalyptic unknown-made wonders that lies in the EXU.u - meaning weapons, enemies, items, etc. And obviously the high gameplay style. You should better play BATSHIT INSANE which is fucking good because my campaign will have a few spoilers about the original one itself AND MORE (mostly about enemies anyway) and the difficulty will be tough from Map 1. No holy godammned mercy. There will be a heavy use of difficulty filtering - G59 is generally designed to be played on Unreal, but I'm not giving you something that you can't complete: choose Easy, for example, and you'll be fine.
Objective is simple: shoot, kill, clear map. Like in Batshit Insane. You'll revisit maps from RTNP and the Unreal Beta; it's all ultra-heavy conversions basically, but since I know the original maps for years now, my gameplay work will be easier to develop and most of all, better. Mappack is strongly thematic - hell theme is still there, alongside new and known stuff. Every level will bring always something unique from the rest, with mini-puzzles too so at least you won't be stuck killing bastards 100% of the gameplay time. There will be a story.
The Male 3's Bane skin is used to represent the character you play as (story purposes).
A niche project.
Resuming
-Similar to Batshit Insane, the maps are heavily modified Return to Na Pali / Unreal Beta ones.
-G59 has barely nothing to do with Waffnuffly's EXU2 campaign.
-The general atmosphere tone is definitely different than Batshit insane, so mind that.
-Extremely weird names.
-New items.
-Currently, eight maps plus a short playable intro.
-Generally high difficulty, based on relentless, battle-after-battle style of gameplay.
-New enemies to fight and bosses.
-Various secrets to find with useful stuff. Optional obviously.
-Lots of custom music.
-Anything you know from EXU2.
Songs used
-Artificial Bloodline / Cybernetika (9th album - Solar Nexus)
-Gagarin / Cybernetika (8th album - Colossus)
-Towards The End Of Time / Cybernetika (6th album - Atropos)
-Devoid Of Gravity / Cybernetika (8th album - Colossus)
-Conquest / Cybernetika (6th album - Atropos)
-Metallic Monks / Mark Morgan (Vault Archives)
-Bio-Magnetic Tunnel Transport / Cybernetika (9th album - Solar Nexus)
-Microchip / Cybernetika (4th album - Neural Network Expansion)
-Electron Tracker / Cybernetika (8th album - Colossus)
-Radiation Storm / Mark Morgan (Vault Archives)
-Desert Wind / Mark Morgan (Vault Archives)
-Forged For Battle / Cybernetika (8th album - Colossus)
-First Contact / Cybernetika (4th album - Neural Network Expansion)
EXPANDED ROUTE Phase 2 version 6.01 Notes:
_________________________________________________________________________________
Screenshots: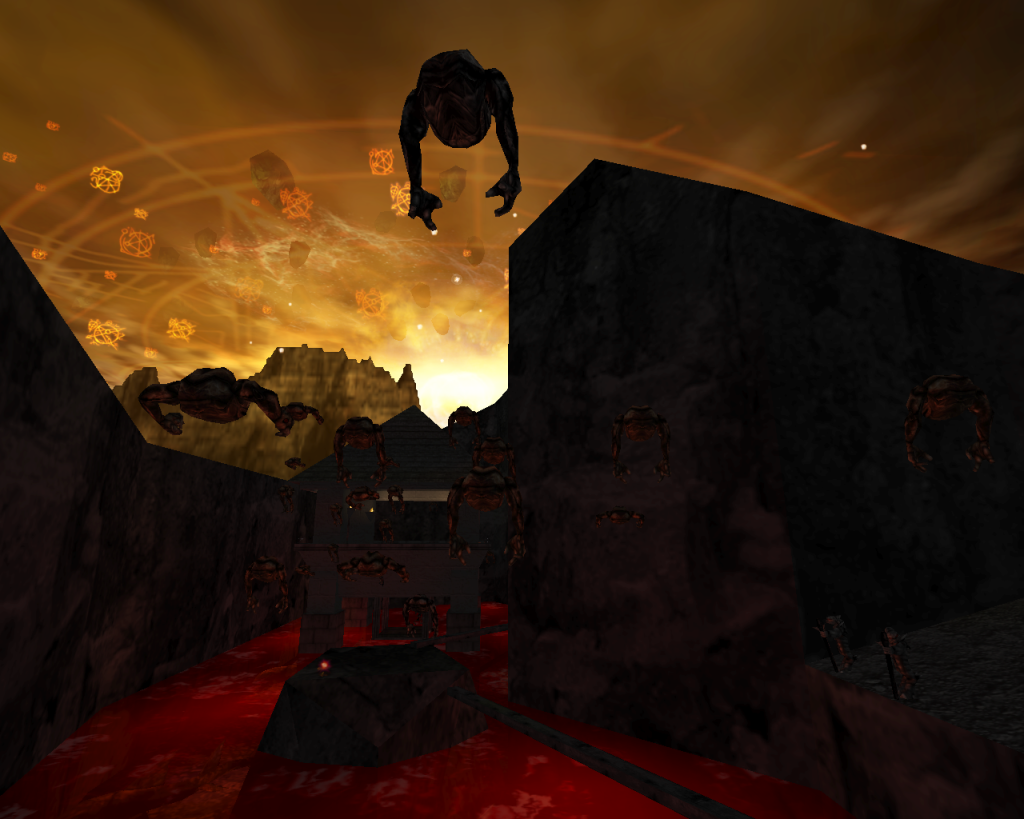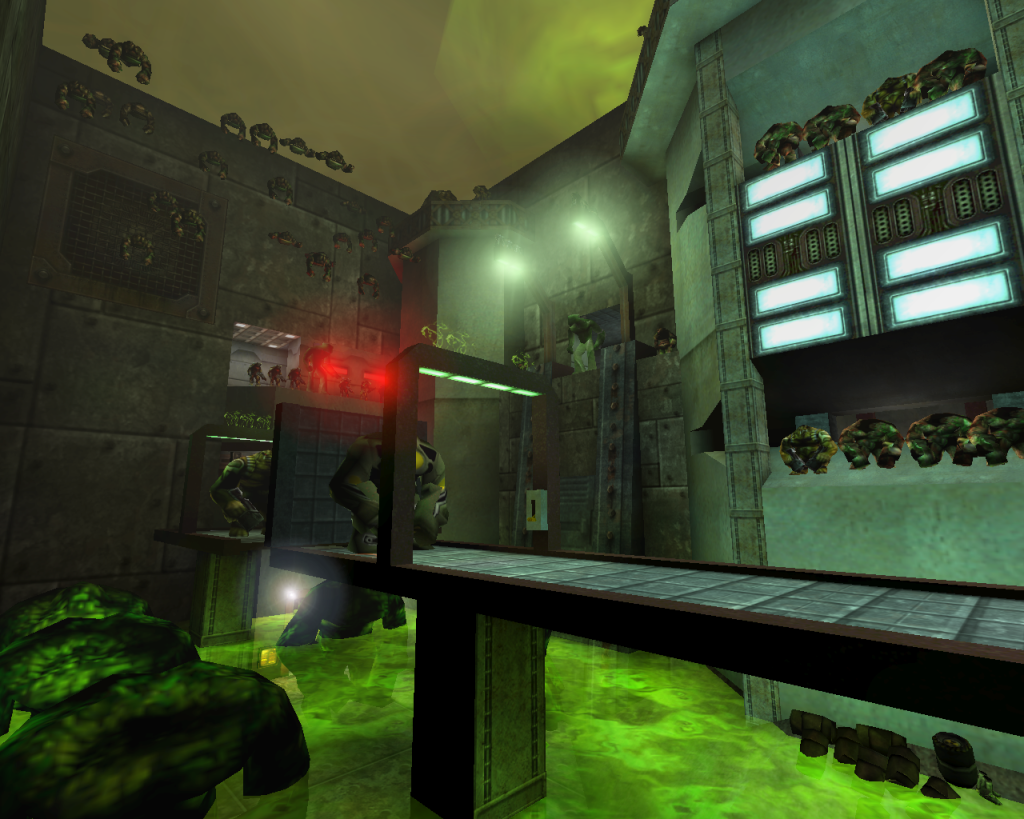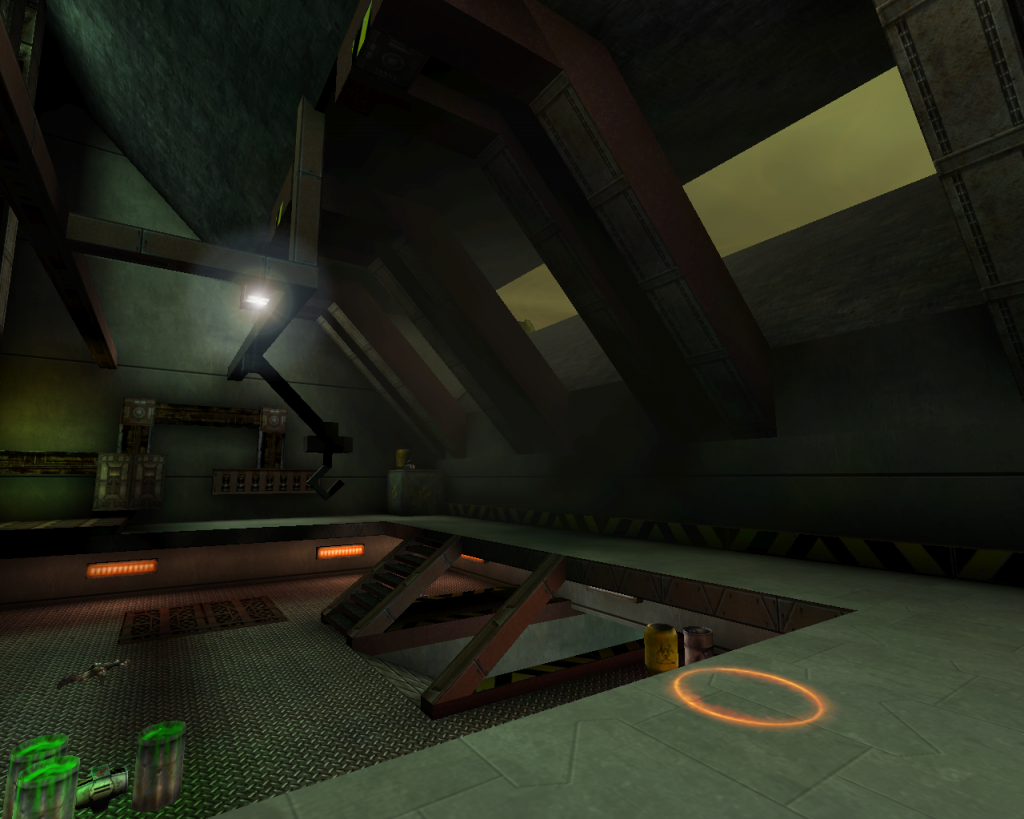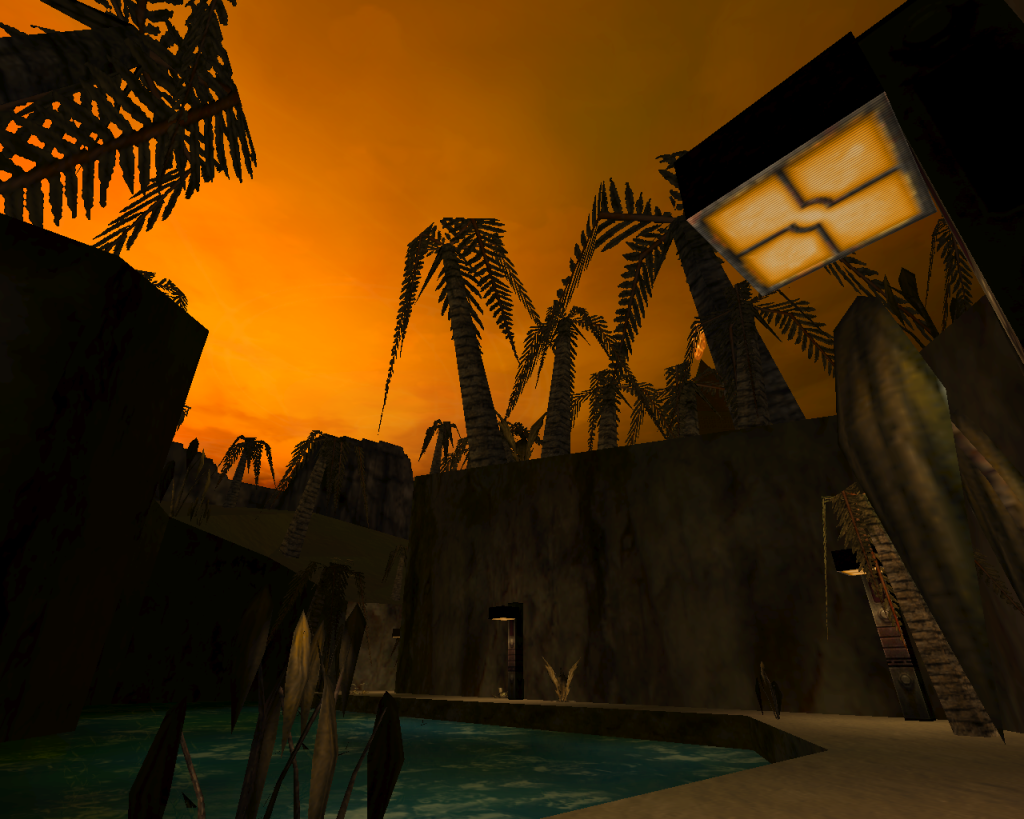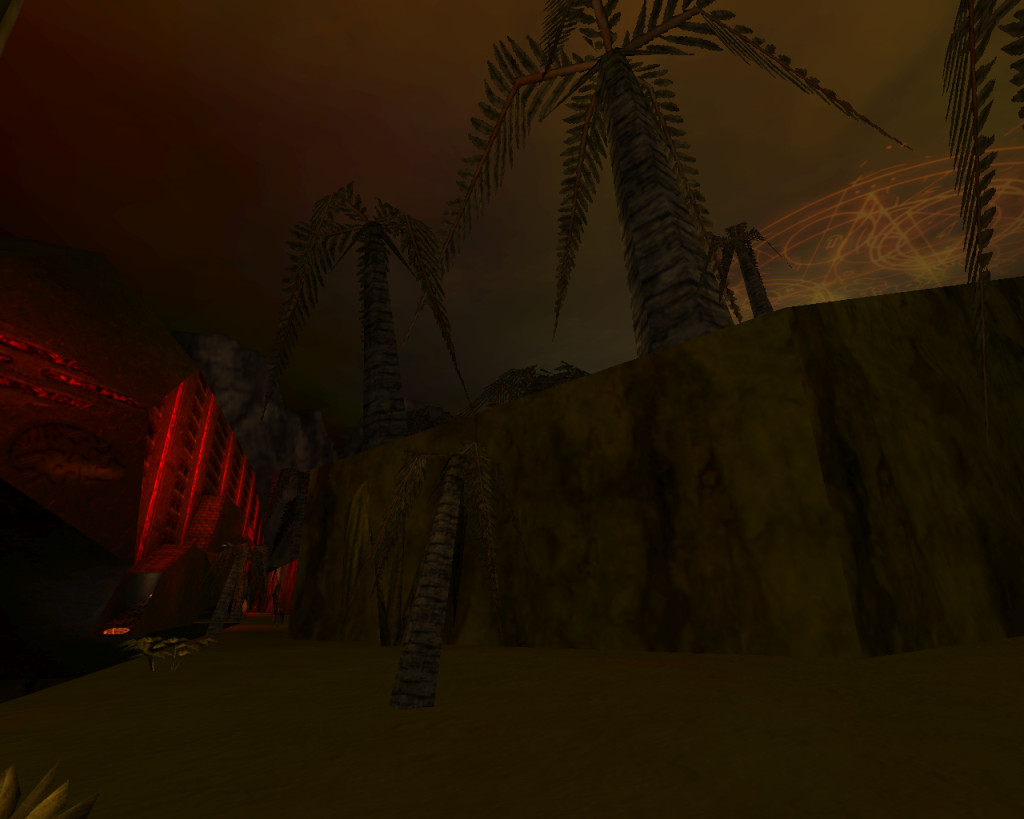 The Story:
Centuries have passed and Na Pali looks nothing like it was before.
The whole planet is now filled with creatures of every alien kind, swarming over territories and modifying the environments at their own will. They like to be called Demons. And they like to call their planet Hell. Nobody knows how this possibly happened, but going to the past is impossible; so, who cares?
Demons are divided into clans, either of different ranks or Element. Opposing them are the Saints, white beings that come from the skies. Wars between Demons and Saint are usual, but more common are battles between Demon clans for conquering territories.
One of these clans was known under the name of GALGALIM. These blue, Energy-based Demons, with their powerful leader, managed to bring order in the whole Hell. One day though, they disappeared. But the GALGALIM managed to do their job, and the current King of Demons, named BaalBerith, was given responsibility to continue what the Energy entities achieved.
All nice, right?
All of a sudden, parts of Hell were swallowed by something which looked like a moving black cloud composed of organic beings. Demons defined them as Shadows; Saints suffered immensly by this invasion.
Chaos ensued again; Demons fighting other Demons to conquer more territories possible, escaping from the walking black hole. The strongests managed to survive, but will the greatest Demon clans be able to stop the blackness?
In the meanwhile, a human survivor was still running amok throughout the wastelands. Humans are definitely not liked by the Hell population, so he's doing one HELL of a job by staying alive... but great timing! He finds himself in the middle of this chaos, but he can exploit the nervousism of the Demons to make it through, and finding what's going on around the planet. Which position will he take? Driving the Hell into a neverending abyss, or actually managing to fix up things?
But seeing corpses that look like him, High Lords that seem indifferent to anything and weird messages, then there's something even more darker hiding around...
________________________________________________________________________________
THE SCANNER OF ELOHIM: SPECIAL INFORMATION

____________________________________________________________________________
Screenshots: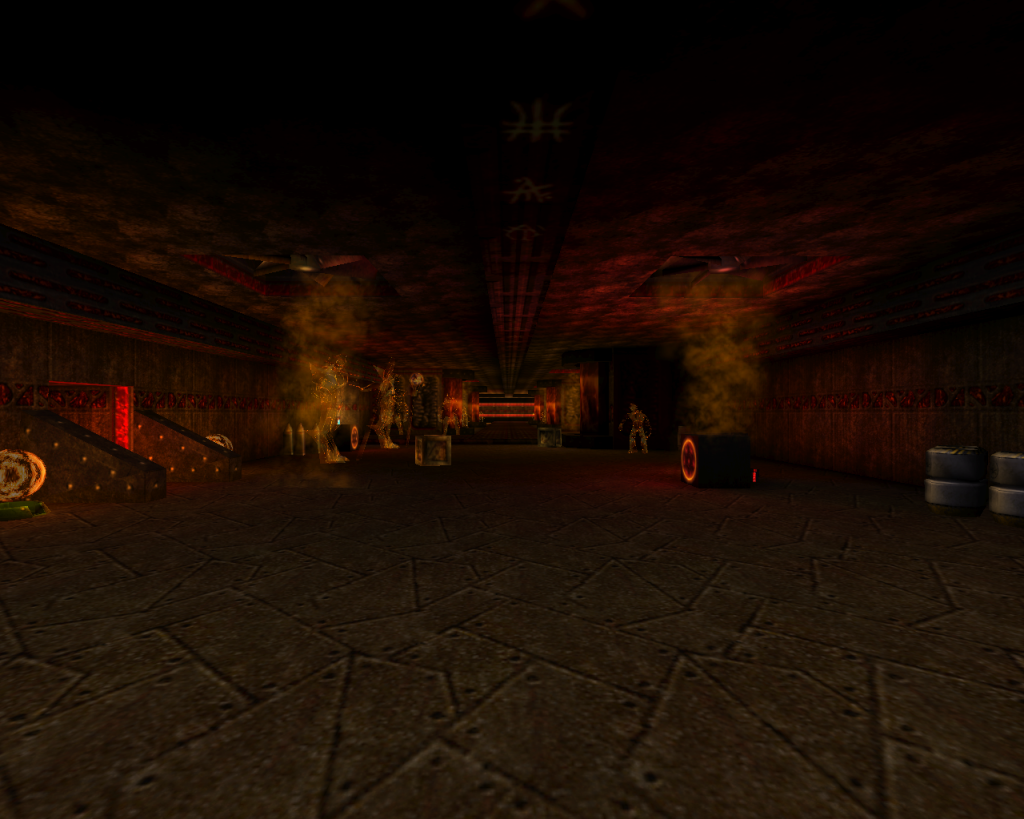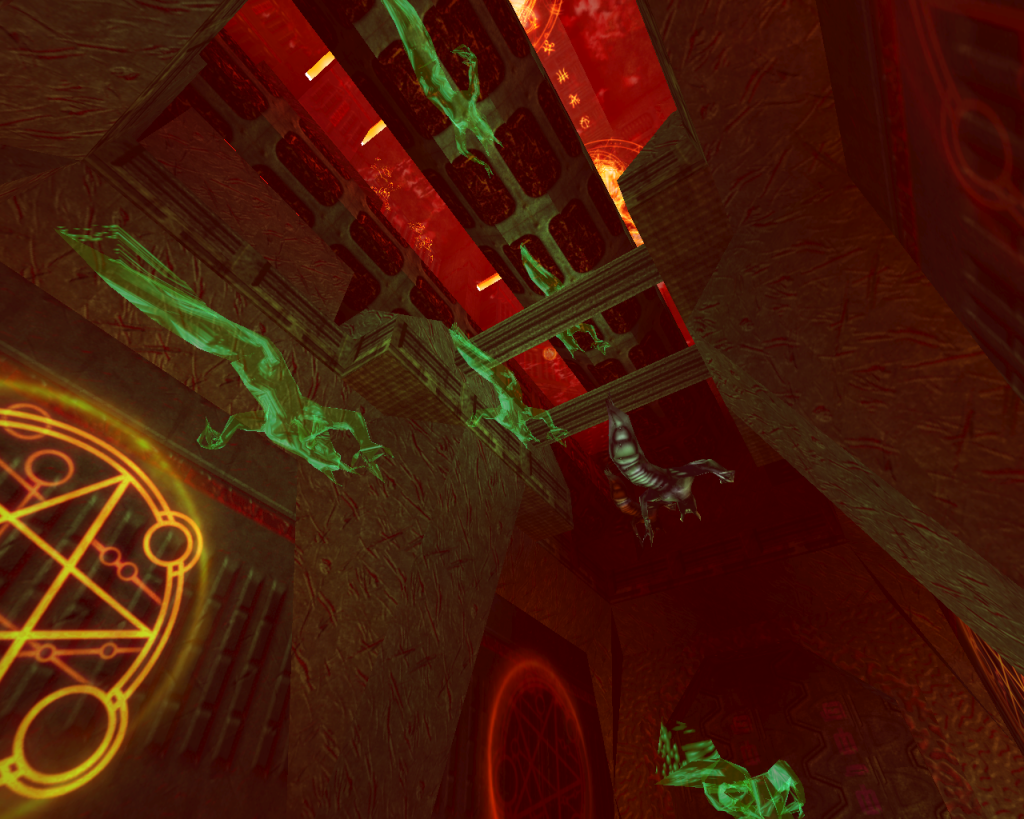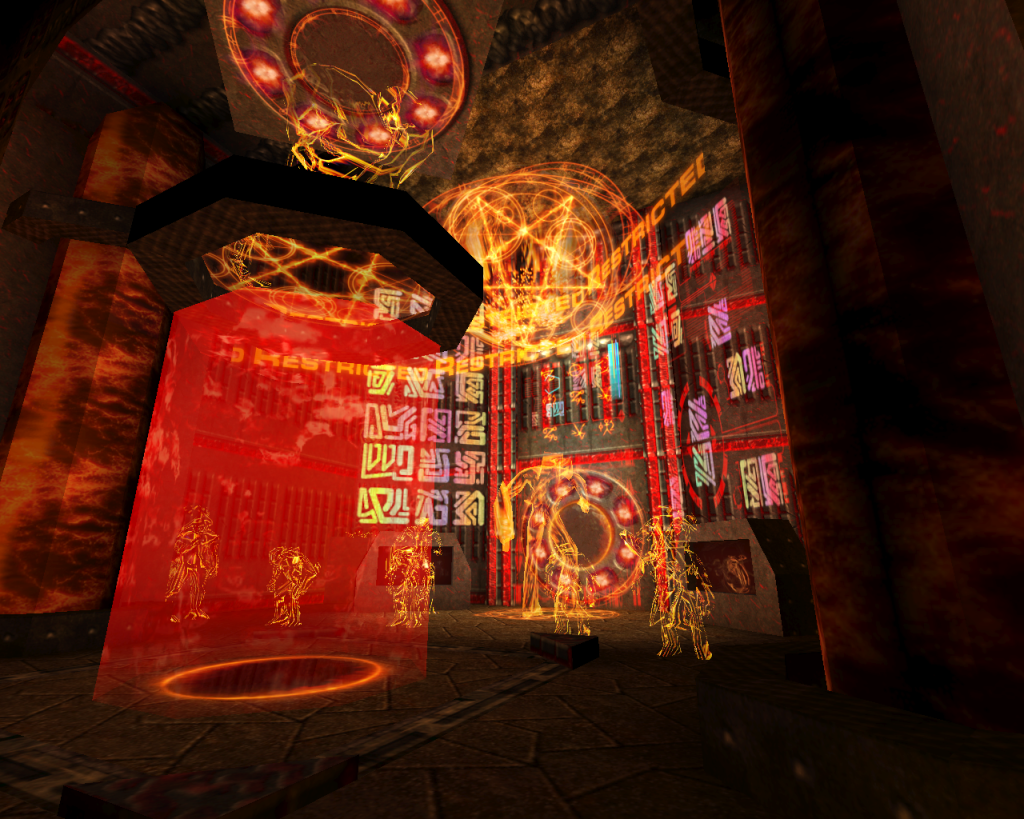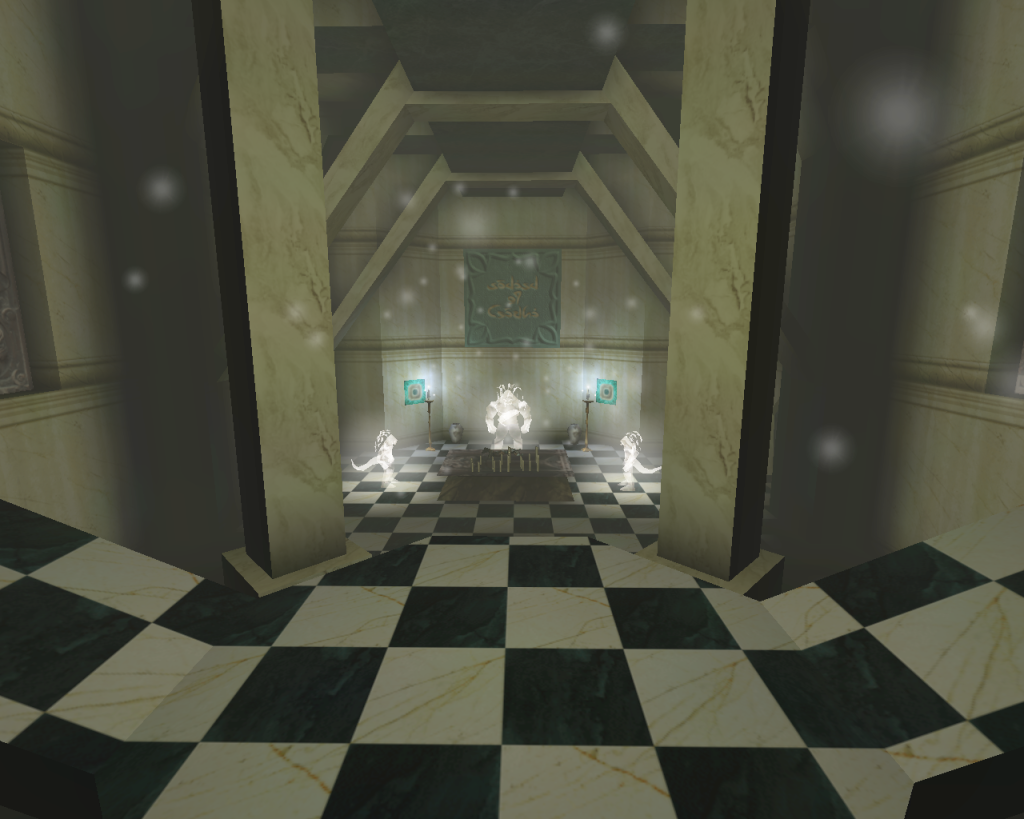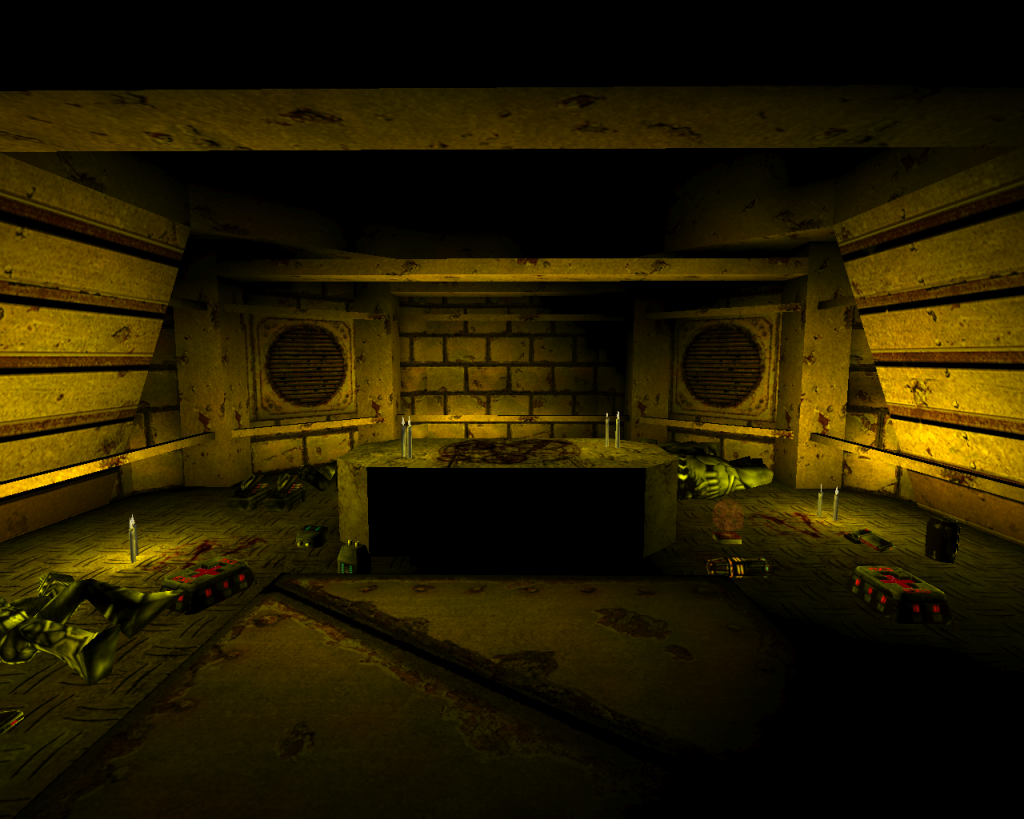 The Story:
The Hell Survivor managed to survive against thousands of monsters of all kinds. Deities and devils fallen against his power as the human goes forward... without a proper destination.
Obsessed by the amount of carcasses he finds along the way, he wants to know what is going on and how the other clans are going to survive against a virtually indestructible threat coming from the darkness.
Setting foot inside an enormous ship of the Hyper clan, he discovers that there's more than just simple Demons.
______________________________________________________________________________

EXPANDED ROUTE Phase 2 Progress:
G59 v6.01 OUT! Coop fix and gameplay patch.
Preview Shots: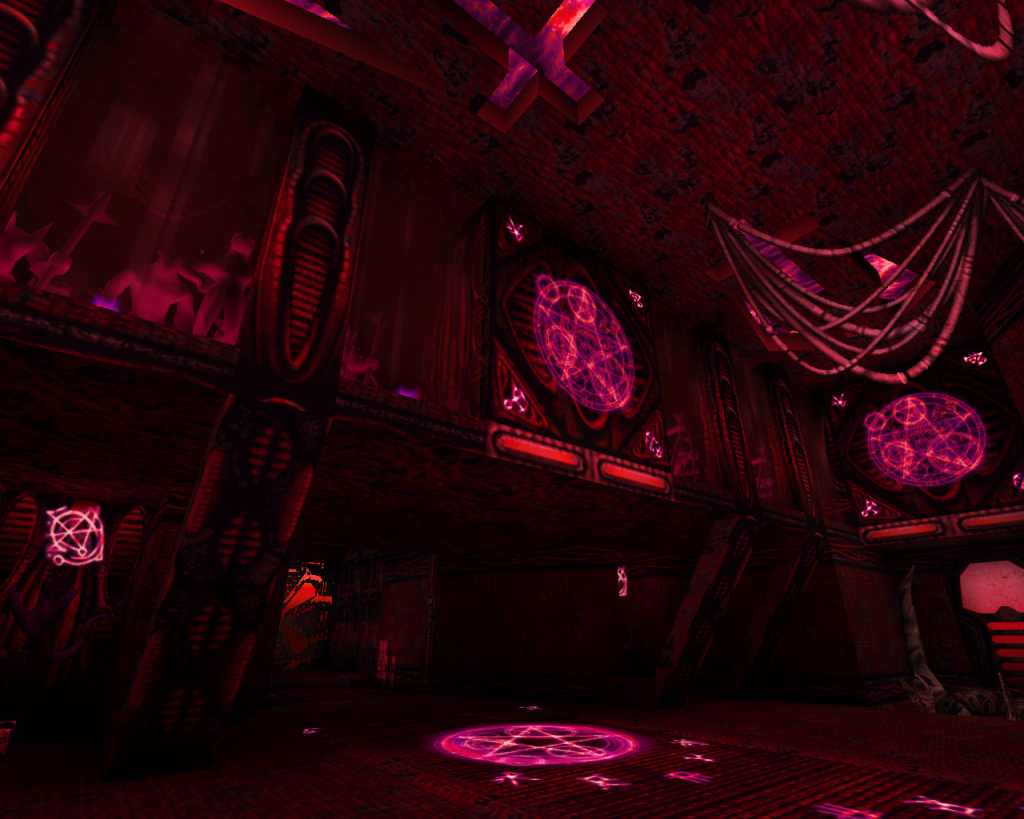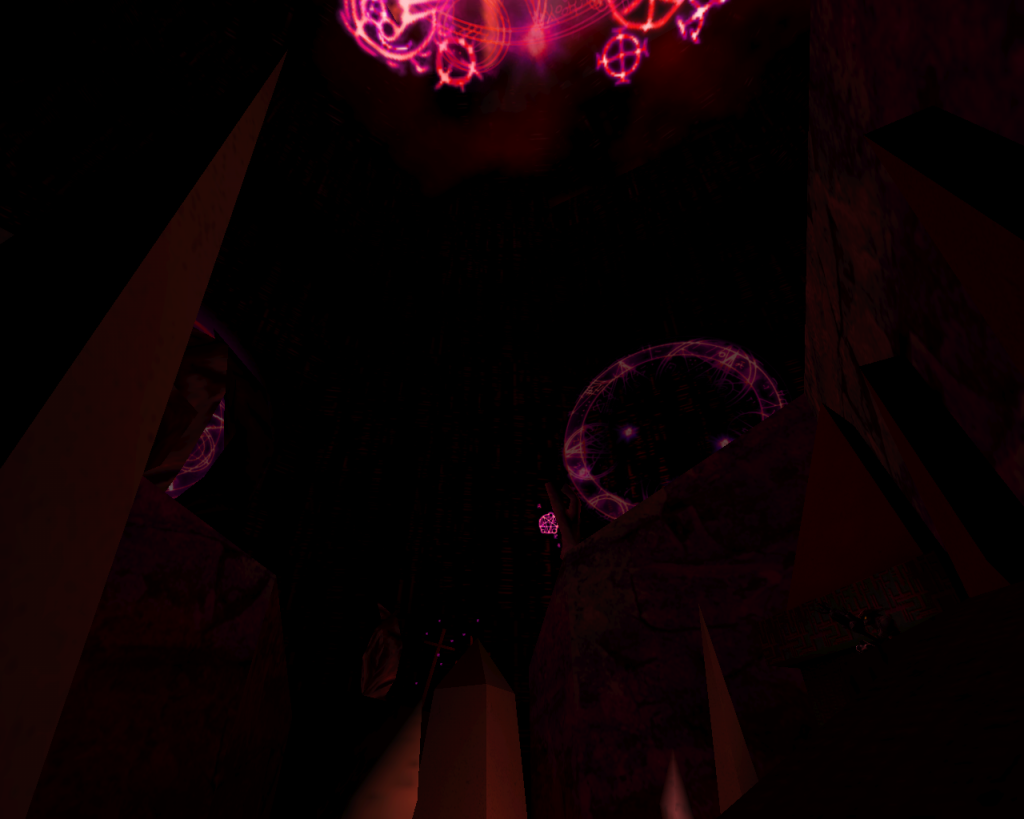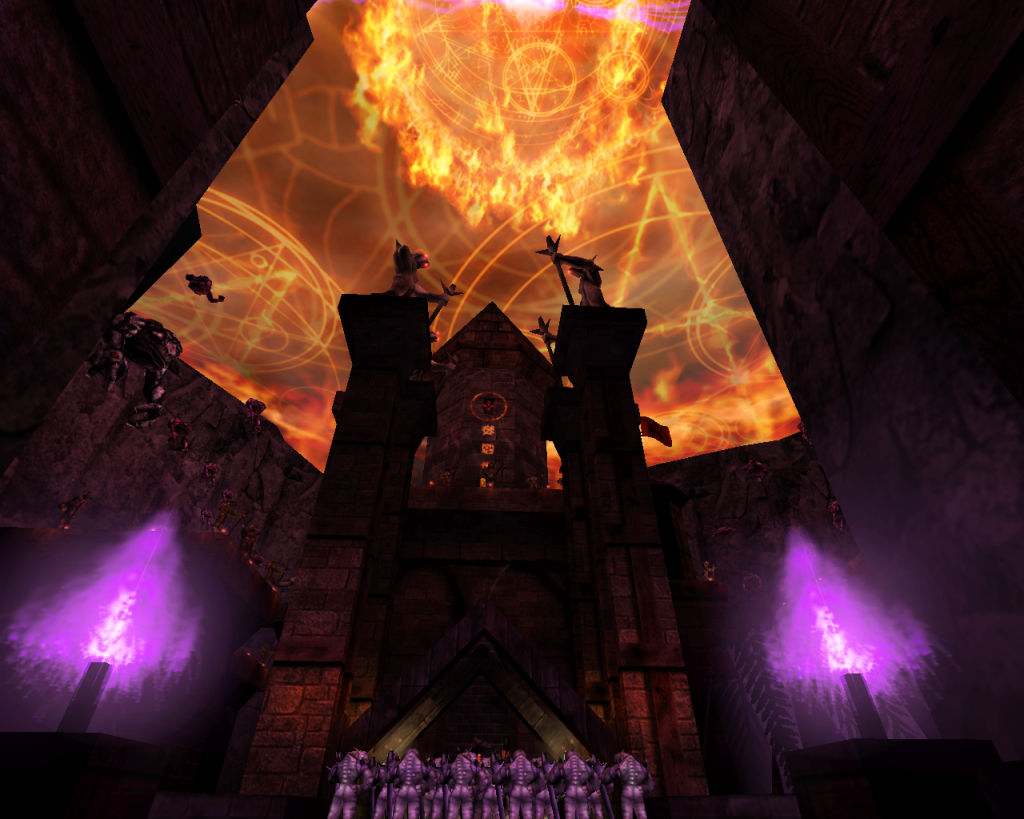 The Story:
The Hell Survivor is blessed with the power of the Saints. He has gone throughout thousands of Shadow creatures and managed to make it alive under the eyes of the unknown Shadow God. For the first time he survived, unlike all the old himselfs who saw the Exusia's Mausoleum as their last destination.
The next obstacle is Hell's most horrendeus secret - a race of Demons, but different Demons.
Isolated from the rest of the monsters, during the centuries these beings lured members of other clans to the gateways of their unseen homeplace to only turn them into part of their army.
The strategy has worked. The Magatsu is now a large, autonomous group; while artificial, they have their own culture and objectives. Their main ones are to destroy the king of the Demons, Baalberith, center of the world they live in, and to rule the universe alongside the "deities" they pray for, the Shadows, by turning it into a Nirvana of sorts.