Pointless[spoiler]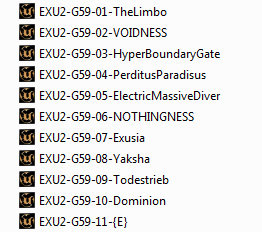 [/spoiler]
UPDATE TIME
Soooooo this is still going, although I have been very slow in this month due to an exam I have to do. Development speed will be probably amped up to eleven once that is done/passed/gone.
Anyway, I had a huge amount of fun in the past days as one of my testers (Jet) got the idea of streaming his playtesting of my levels, in order for me to get some more insight on what to fix. Looking Jet playing (especially playing those levels made by yourself) makes me think of the different playstyles of other people compared to mine. This obviously means that loads of players may have major problems when making their way throughout certain levels because most of the strategies used aren't right for the fights, or because their skill level isn't as high as I expected.
One of the levels Jet played had him getting destroyed left and right due to the enemies being defeated only with specific strategies (and that was on Hard, though the difficulty of that map is generally gimmicky and becomes easier the more times you play it). With some gameplay fixes, Jet was able to go through it normally, even if the map can still be heavily punishing. Amount of items in levels can change things drastically.
Seriously, never release a mappack without a proper amount of testing from other people.