Developer:
Qtit
Status:
In development
Firstly it was meant to be an UnrealSP.org 8th anniversary map, but it became too big and massive. Like everything I do. So, that's why I decided to make it a seperate mappack.
ISV-Dragonfly is a single player modification for Unreal Tournament 436 with Oldskool addon. The story is set in Unreal world several years after the Na Pali incidents. Skaarj haven't been seen from that time and human kind became quite sure this threat is headed off.
Your name is Dell Reaves, you work as Liandri Corporation miner on Space Vessel Dragonfly. You and your mining team search for Tyradium on freely drifting asteroids on different planets' orbits... Six months' cruise can be quite hard when one is locked on less than 200 square meters of flying old can. Every day is exactly the same... Or is it?
Features:
- 10 to 20 maps, depends on time.
- New HUD,
- Dialogue system, probably interactive,
- New weapons,
- New pawns,
- Computer Panel - my old project - being used
- New music,
- Hopefully interesting storyline,
- Cutscenes,
- Unusual gameplay... But usual too...
- and more...
Release date:
Umm, Hopefully, this year.
Screenshots: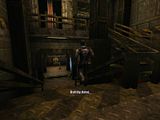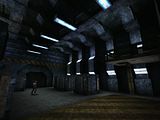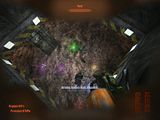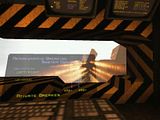 Other Media:
ISV-Dragonfly In-Game Intro