Developer:
Red Nemesis
Status:
Developing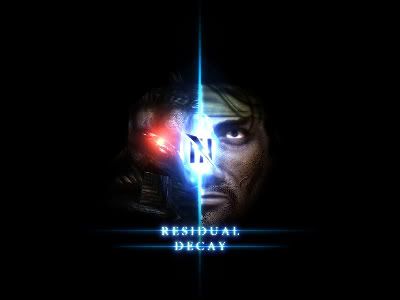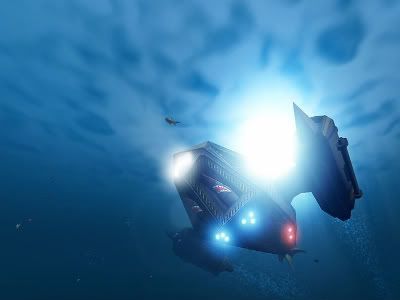 Synopsis:
Mauled in a duel with the Scarred One, Jones is left for dead on the polluted soil of what used to be Noork's Elbow. Paralyzed and blinded by his injuries, all he can do is stare up at the exhaust scorched Na Pali sky. Waiting for the inevitable. So wounded is he, that he cannot even lift his hands to eject seven rounds from his nearest cartridge. In that moment, the only thing in the universe that matters to a dying marine is a soldier's final superstitions and the hope of passing through to the other side clean. Jones never thought that he would hope for anything. But there...in those last moments...a dying marine reflects on a life given to the service. And he prays for the first time since he was a child. Not so that he may live. No. He prays that his duty will be fullfilled. That this wasn't another Xidia. That something good was done here...on this diseased asshole of deep space. Yes, he thinks to himself. That would be enough.
So he waits. And as the darkness takes him, he swears that he hears a voice.
But what should have probably happened to him a dozen times over in the past is evaded once again. The darkness is pushed back and a spotlight hovers over him. The last thing he hears before he loses consciousness is the sound of many footfalls rushing towards him. And the last rational thought he has...is that those footfalls sound awfully similar to USM standard issue combat boots.
Rushed back to the USM-Ice Raven, the best division sponsored money can afford brings Jones back from the brink. Calcium therapy replenishes shattered bones, tissue loss, and even restores his pulverized vertebrae. Severed nerves are repaired by cloned cellular injections. An eye is amputated and replaced with state of the art optical mechanics. The military spares no expense to preserve their heroes, especially those that are so vital to the recruiting sector. They even augment his physical abilities farther than necessary. Waiver approved, of course.
So a marine wakes up. And realizes that he left most of himself behind.
Something changes. He is not grateful. No, this is disappointment. Why him, he wonders? Good men like Crowley go to their deaths and he is the one who makes it. Time and time again. If he was a different kind of man, he might be tempted to pull that safety back on his sidearm and paint the walls of his bunk with the color of his thoughts. But no. This marine always preferred the gaunlet over the tender mercies. So he kills himself the slow way, like always. Jones splashes his artificial liver with fresh alcohol and gazes past the scarred reflection on his cabin window…into the vastness of cold space. Living to fight another day.
But something happens. Someone or something intervenes. When Jones wakes from a drunken slumber and finds himself alone and isolated on the Ice Raven, he discovers that there is some omnipotent force controlling the vessel. This force has a voice. A very familiar voice. And this voice wants something from Jones.
This is a damaged soldier's final chance to redeem himself.
This is Residual Decay.
Semper Fi.
Features:
37 playable Maps (atm), a completely new arsenal comprised of over twenty weapons, new levels of environmental interactivity and combat based gameplay, and many other radical changes to the Unreal formula. See website for more in depth information and loads of media.
Links:
Official Site