December Beta Release
So finally here it is. The next new and fresh release of the Unreal Tournament Community SDK. Originally there should've been a November release but according to some major problems you may have read in the News at ModDB.com I had to delay the new update. In this month's release I focussed on updating, fixing and improving already common features. It introduces some new emitter types, a lot of new major features for the Particle Engine (Color Interpolation) and a new HUD.
Some days earlier I also intended to implement a new Interpolation Movement System, LOD Support for the Emitters and Attractor Support (Forces) for Particles, well hard to implement they didn't make it completely into this month's release (Attractor Support is included BUT untested!)
The January Beta coming around mid-February will be the last release before a short break of 1-2 Months due to University exams, please respect that. After exams full development continues again. And well.... of course I'm working on it during that period but I won't have time to create that much to have for a complete release.
New Features
Directional Coronas
Directional Lensflares
new C++ Color functions
Sprite Emitters support U/V Scaling and Tiling
Corona Emitter added
Directional Corona Emitter added
SubUVEmitter added
All sprite-based Emitters support dynamic (array-based) Color transitions
All sprite-based Emitters support dynamic Alpha Fading
Supports Wireframe Render of Particles
new minimalistic HUD and gametype for testing and development purposes
Fixes/Updates


fixed: a serious game crash caused by the sdkLevelInfo when loading the game or loading a map
ingame, thanks to Dr.Flay (ut99.org) for working together on analyzing this bug. The bug was fixed
by writing a specialized Spawn Function for the LevelInfo
fixed: not saving map after it has been newly created when having a sdkLevelInfo in the map
fixed: floating point function generator, not working Modes OP_Increase/OP_Decrease
fixed: bad memory allocation if more than 3 linked actors are in the map causing the UED to freeze
fixed: Particle Lifetime bug (changing lifetime lead to instant destruction)
fixed: Collision Bug, first Particle not colliding with BSP
updated: More Realtime in-Editor changes, for example realtime editing of EmissionRate
Media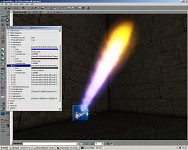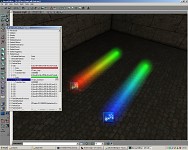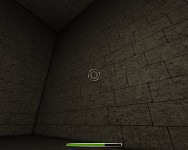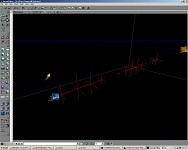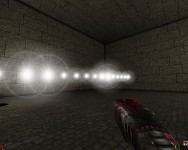 Download
UTSDK December 2011 Beta (Build 300) - 29,7 MB
makemeunreal wrote:What about the New Trigger System?
It was mainly programmed to be used for the emitters since they don't use Unreal Script Trigger functions anymore. The new triggers merge Triggers, Dispatchers and some new features. I didn't have the time yet to fully test it, hope it will make an official appearance in the next release.