O FLUCK I DID IT AGGGAIN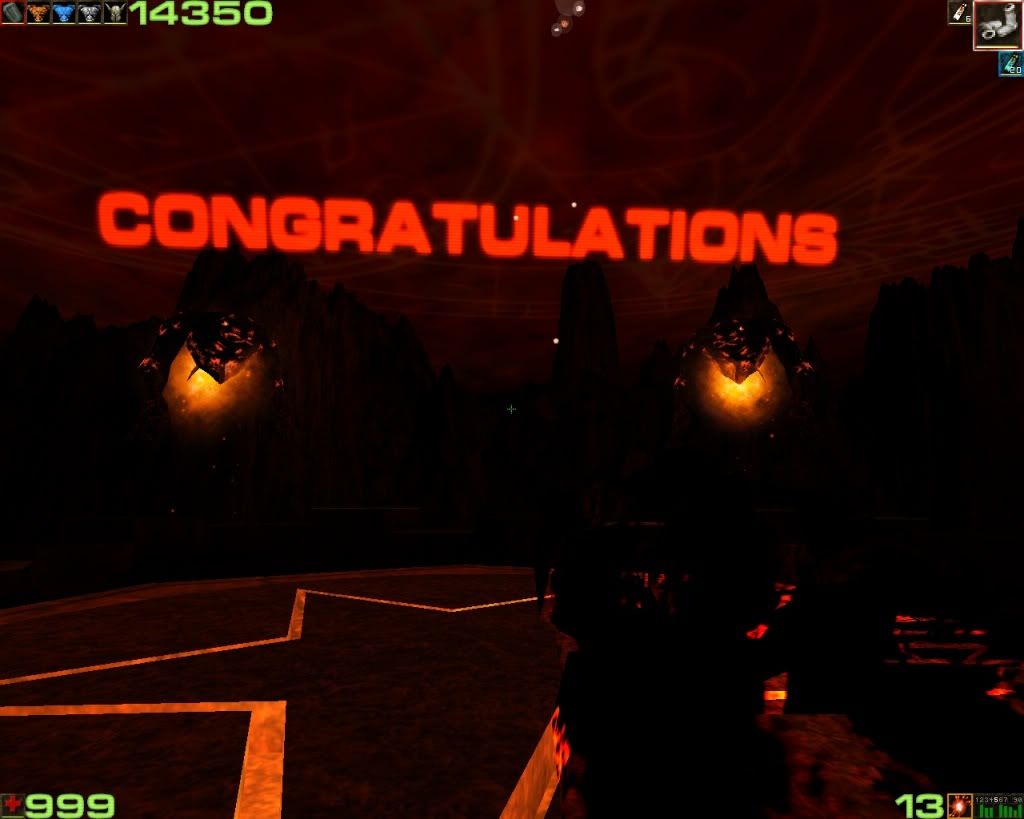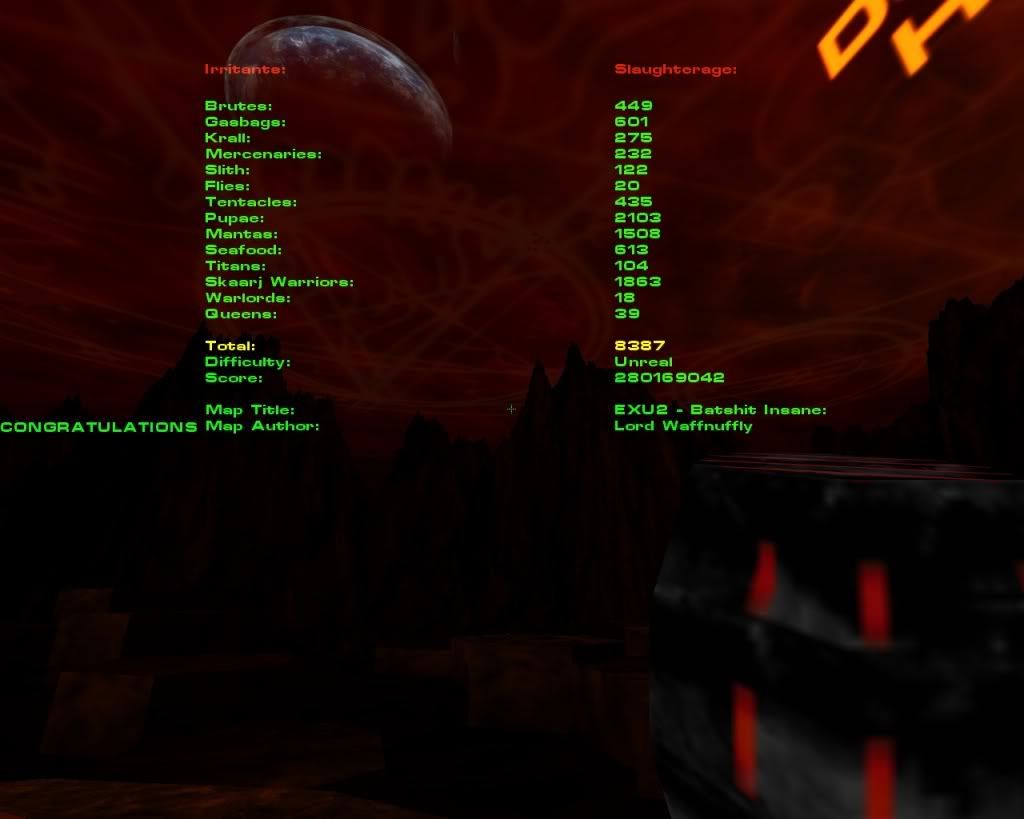 k
So it's more fucking fun than before. And even more balanced too. The AI is aggressive, Pupae are mofos and no more never-stop-firing Brutes bullshit. Yess
On the serious note, the game seems to encourage you using Flares rather than Ammo. Poor Hyper Flakker, I have to be less wasteful with that gun, but it's too good against certain enemies. Regarding Flares, I haven't used them generally (well, aside single moments when I had to clear certain room, like the one in Map 12 with the levers to open the prison cells), but with some exceptions: lots of Shock Flares against the Boss Archdemon (who's the best shoot-and-cover boss ever for Unreal), the gib test of that asshole of E'Chee brother/wannabe/friend/fuckhim and the Feuer Frei section in the last level.
Bouncilaser Flares are amazing. My favourite maps are Map 1 (which got an amazing improvement), Map 10, Map 11 and the last three. Especially the Feuer Frei section, it owns, bar none. Disappearing carcasses made the experience better - good FPS, items easier to find.
If EXU2 would be considered a mappack it would get the top spot automatically D:
Other comments/feedback:
1)One or two less Magic Armor Seeds. Map 11 had tons of those, plus Seed Seeds too. Even though, they're somewhat helpful for Unreal difficulty... but still, under a minute in Corruption, Seed Seeds went haywire and started dropping every kind of awesome stuff you wouldn't really want like the LRPC. When I finished the game I had the LRPC with 15 ammo; I never used it (it's powerful and all but at the end it's like the Chaos Barrel that you're never going to use. Not easy to find a real situation when you need it). But the Magic Armor Seeds are still broken; the first one I ever used created a Heavy Belt.
2)Looks like that asshole of the mouse scroller doesn't like the Extractor (usually). I have to select it manually before it's added in the scroll list. This is something which should happen to the Translocator, which is now a low-tier weapon thanks to god.
3)I guess nothing can be done for the invisible wall in Map 6's cavern which contains the Magic Armor Seed, except Translocating through it. Just pointed it out here for anyone else.
4)The shitstorm in Shitstorm needs more optimization I think. The second one really slows down everything due to the present decals in the map when you arrive at the trigger point (had to killall decal just to make it playable, it was even worse than some moments of the Feuer Frei ragetrip).
5)Secret area isn't that secret. Needs to be hidden more >:E
6)One more Hyper Flakker ammo somewhere.
7)In the Feuer Frei section, having Archdemons who spawn behind you is sometimes... not nice. I had to reload the game various times because these guys surrounded me and drained all my health in a second. Was forced to stay back.
8)Contact Beam's charging effect is a bit annoying. Way too large, and when you move, it bounces like mad in front of you and it's hard to hit stuff while moving.
9)Seafood in the scoreboard = Squids? I killed probably more than 600 Devilfish.
grrr EXU2.

_________________
Want an opinion on something? Ask me.


Quote:

<Gundy> ebm had 65000 fucking guts but you're a funny guy shouting testicle malfunction in the lander