I'm not going to add the skybox just yet (skyDOME actually), right now i'm just developing the layout with some
'piss about
' textures.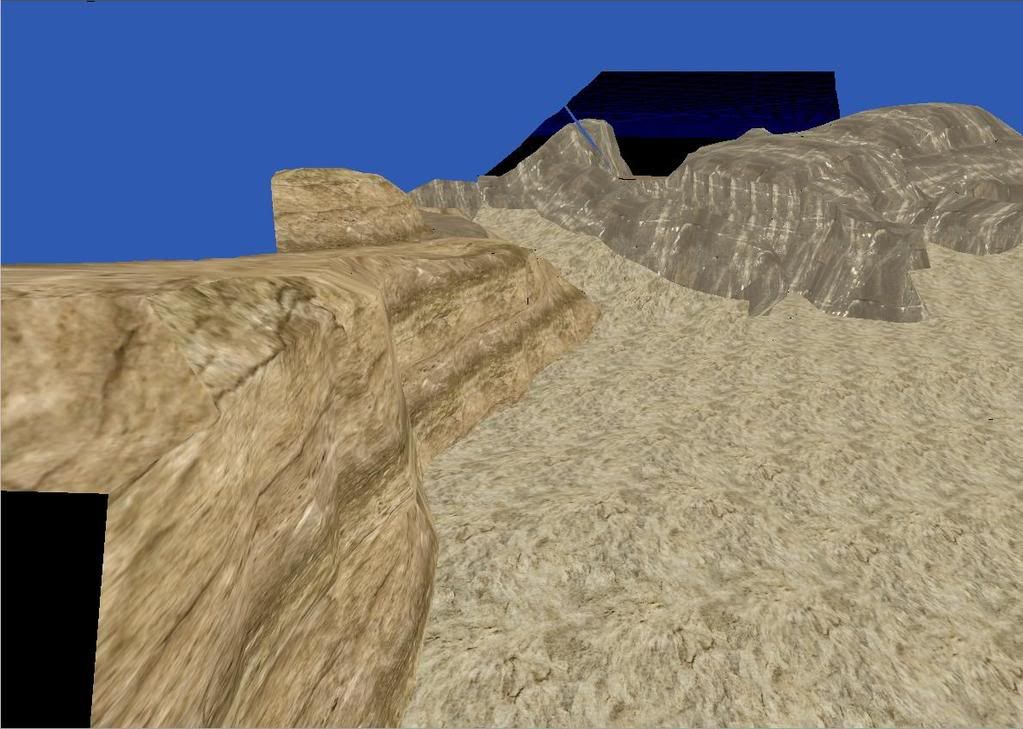 You won't really be able to make out much definition this early on.
The beigy thing to the left is a coastal stack, which will eventually have an open hole taken out of it giving you an alternate navigation route around to the other side.
My intentions are to make 75% of this landscape navigatable, but some places like the very top of mountains are obviously hard to reach, and once you get there reward you with an amazing aspect.
Shadow wrote:
They apply Spring Forces in a linked list of Actors. The springed actors and joints (you may spring a spring joint itself Oo) influence each other making it possible to do double-springs, tri-springs and so on
In other words, a degree of physics?
Anybody got anything else they'd love to share?