Went today in the EXU2 server and played PP (Map 4) with decals turned off. It never crashed. So yeah, that was the reason, turn off decals like the readme says (you're NOT supposed to play EXU2 with decals turned ON).
I actually managed to "complete" the level, however after a certain point I decided to throw every Flare I could find because once you lose the PentaPower you're totally fucked and the BOSS literally stomps you in one hit.
On other news, I'm close to finishing upgrading Map 5, the EXU2 Cryox. It fucking rules now - if the big battle of Map 4 wasn't enough for you then get ready for a new Demon-only slaughtering nightmare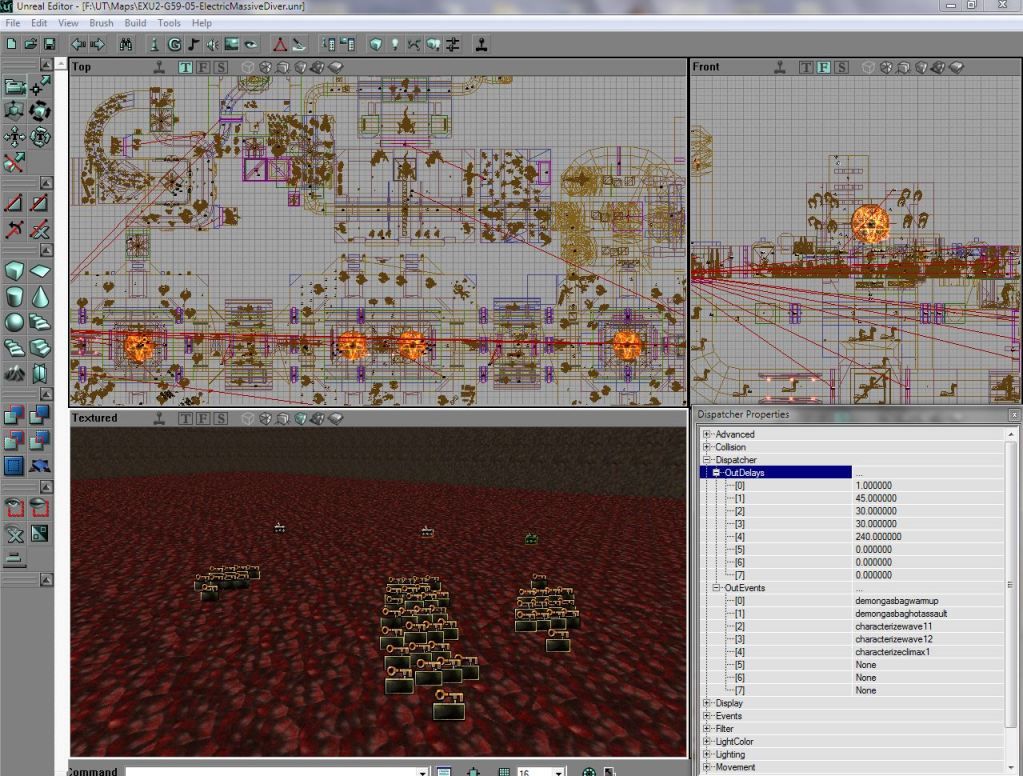 The battle is incredibly crazy and long - three waves in three different rooms, all timed and with patterns, ALL difficulty filtered including Coop. However you'll have access to stuff like Magnificent Armor, Ultra Belt and BloodKeg, so I'm not throwing impossible shit there. Rest is up to you on how fast you can deal with all the demons that spawn in your face. And those aren't the only battles in the level, of course.
Possibly harder than Map 4; I wanted this one in the first phase at first, however the ending wasn't that climatic and by the time I still had no idea about all the details to add and the cool subplot hinted in the announcement shot posted some weeks ago.

_________________
Want an opinion on something? Ask me.


Quote:

<Gundy> ebm had 65000 fucking guts but you're a funny guy shouting testicle malfunction in the lander